About Clawson cheese
Clawson cheeses are made in the rural heart of Leicestershire, England, by Master Cheesemakers. Our products reflect the expertise of the Long Clawson Dairy's forefathers who began crafting the cheese over 100 years ago. Our Stiltons and Blues are created using only milk from local dairy herds.
Choose from our famous Blue Stilton, whose flavour ranges from mellow to tangy; our savoury combinations such as Huntsman; or our zesty sweet blends studded with candied fruits.
Clawson cheeses are exported worldwide.
About the brand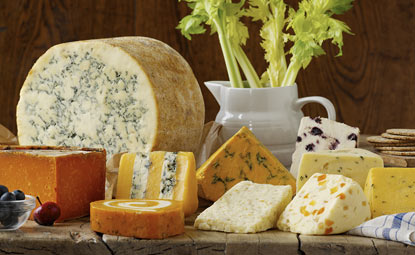 Clawson cheese is made at the Long Clawson Dairy in rural England.
Headquartered in a former public house, the Dairy was established by 12 farmers in 1911. To this day, it remains a co-operative run largely by the farmers who continue to supply the milk that goes into our range of 100% British cheeses.