This weekend just gone, our Marketing Assistant Jas walked 22 miles on the White Peak Challenge, raising over £300 for our chosen charity, the Derbyshire, Leicestershire and Rutland Air Ambulance. Here is her account of the trip, which happened to take place on the weekend of her 22nd birthday!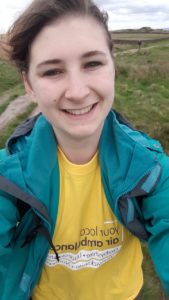 Saturday started bright and sunny high up on the Heather Moors above Baslow. The first track stretched out along Froggart Edge, which has a 100ft high natural gritstone escarpment. The walk views of the valley below were dramatic and this was a superb way to start the walk.
We followed the path towards Curbar then Baslow Edge before heading downhill into the attractive valley below. The weather decided to start to turn against us at this point and we had a lot of drizzle hitting us as we walked through the manicured grounds of Chatsworth Estate and past Chatsworth House.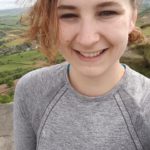 As we reached Calton Lees, the drizzle turned into a lot of rain, so we took shelter in the garden centre for a while and treated ourselves to a hot drink. The rain appeared to move over after about 15/20 minutes so we set off again following the River Derwent towards Rowsley. However, after about 5 minutes of walking the heavens opened again and it started to really chuck it down! Luckily we were near some large trees that we could shelter under until it slowed five minutes later.
We then continued on our way toward Darley Dale a bit damp, but with a spring in our step as the sun came out again in the last two miles to the Square and Compass pub in Darley Bridge.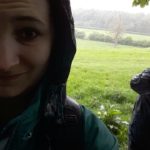 Similarly to Saturday, Sunday started out bright and sunny too. To our luck, it stayed like this most of the day, with a bit of cloud cover coming over around midday creating perfect walking weather. We started day two in Darley Bridge, trekking alongside the river into Matlock before heading on up to High Tor.
We then trekked up the very steep Riber Hill/Bilberry Knoll at Starkholmes to be rewarded with great views of Riber castle and eventually the Heights of Abraham. The rounded hills ahead made for an interesting and attractive landscape as we made our way through them to Lea Bridge and High Peak Junction.
From here we followed the Cromford Canal, which runs parallel with the River Derwent, past Whatstandwell and onto Ambergate where we concluded our trek at the Hart Arms pub with the sun still shining!
All in all, despite the poor weather on Saturday, the White Peak Challenge was very enjoyable and was a brilliant way to spend my birthday weekend. Everyone on the trek was very kind and they all signed a card and organised a surprise cake on Saturday evening (which I took with us to eat on Sunday's trek). I am still trying to raise as much money as I can, so would appreciate any sponsorship of any amount here: https://www.justgiving.com/fundraising/Jasmine-Jefferies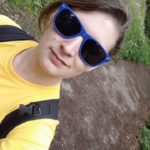 If you want to check out the route, day one is available here: https://www.strava.com/activities/997101373  and day two is here: https://www.strava.com/activities/998833178